About Us
Laura Young M(Chiro) Principal Chiropractor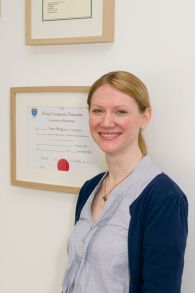 Laura is a registered Chiropractor and a member of the Royal College of Chiropractors and the Scottish Chiropractic Association. Having experienced the benefits of chiropractic treatment at a young age she has always wanted to become a Chiropractor to help those in her local community the way she had been helped in the past
Laura is particularly interested in the biomechanics of musculoskeletal pain. Mainly the 'how' and 'why' an injury has occurred and how best to help the problem including functional management of both the muscular and neurological systems. As part of her continuing professional development Laura has also completed additional courses specialising in the treatment of pregnant ladies, paediatrics and athletes.
As a useful compliment to chiropractic Laura also practices dry needling (western acupuncture), which is very effective in aiding the process of healing and repair for many conditions already treated by chiropractic. As a method of supporting stability she also uses Sportape, a technique usually highly regarded by sports individuals.
In addition to working at Young`s Spinal Health, Laura also works at the University of Glamorgan helping educate future chiropractors. As such we occasionally have students observe treatments within the clinic.
Lauras' main aim in setting up Young's Spinal Health is to make chiropractic more accessible in her local area.
'I have great passion for what I do and the people I treat. Chiropractic is a wonderful health care discipline and I am proud to be part of it.'
Sian Lowe M(Chiro)

Associate Chiropractor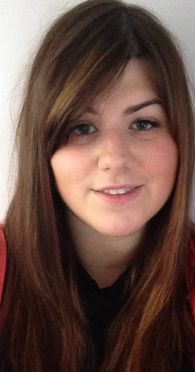 Sian is a registered Chiropractor and a member of the British Chiropractic Association and of the Royal College of Chiropractors.
Sian experienced first-hand the benefits of chiropractic treatment due to sporting injuries and has since developed a passion for the profession.
Since graduating from the Welsh Institute of Chiropractic at Glamorgan University in 2015 she has continued to expand her knowledge by keeping up to date with the latest research, particularly, dry needling, kinesiology taping, and pediatric care.
Sian treats a wide variety of complaints and works with patients of all ages. She believes that chiropractic can benefit everyone to certain degrees and enjoys tailoring bespoke treatments for various complaints.
Sian has worked away since graduating and is extremely happy to morve back to Wales to treat. There is a particular welcoming feel in Wales and especially the South wales valleys. "I look forward to bringing my skills and expertise home to help."
Balanced Bodies

Sally MacLean BSC (Hons) Sport and Exercise Science PGCE

VTCT Level 3 Sports Massage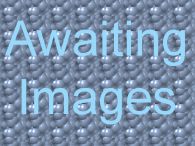 Sally has been practicing her therapy skills for over 20 years, and so brings a wealth of knowledge and experience to the clinic.
Sally has worked in a number of settings including semi- professional football clubs, Fitness centres and the NHS, so is sure to be able to treat you, whatever the problem.
She has a young family, and also teaches baby massage classes alongside her therapy work. She is friendly, welcoming and professional."
Rebecca Rigby MA (Counselling), PG Dip Counselling, BA (Hons), MBAPCounsellor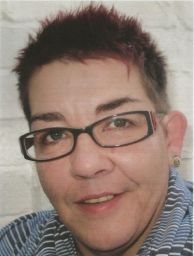 As an Integrative counsellor, I combine theory and techniques from a variety of models, such as, CBT, Psychodynamic and Humanistic/Existential and integrate them into an approach that is flexible and tailored to meet the client's needs or goals. For those who find talking about distressing issues difficult, I also work creatively, using art materials or phototherapy techniques.
Registered member of BACP
Professional indemnity insurance
Disclosure and Barring Service Certificate